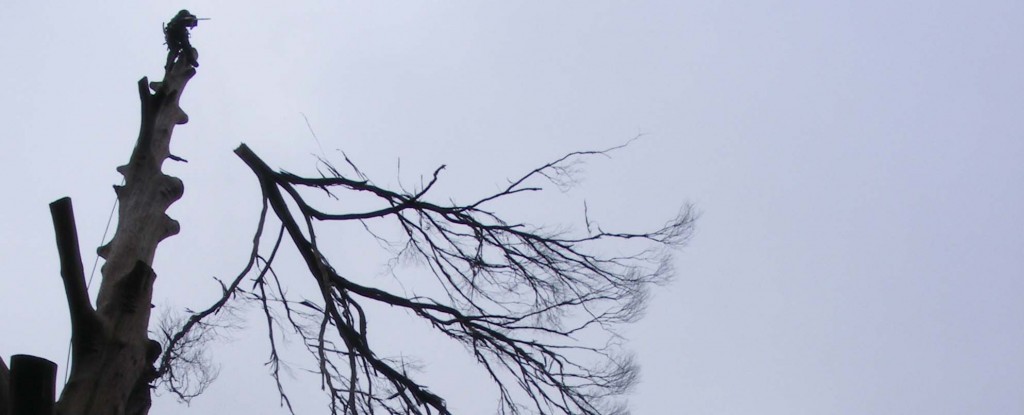 into trees spent two days working with TreeSpec and Len McKeown Tree Services in the George Tindale Memorial Gardens, Sherbrooke, creating habitat stumps out of a couple of dead mountain ash.  To start with, the trees had most of their branches removed, and were radically reduced in height.  This left us with dead, standing trunks, which would be fairly safe for visitors to the gardens to approach.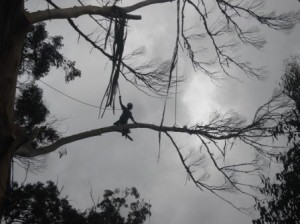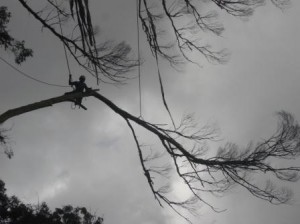 Once the trees were safe, we began to create habitat hollows in the remaining timber.  We followed the techniques developed by Pat Kenyon of Tree Tactics, using the guidelines available free from the VTIO website.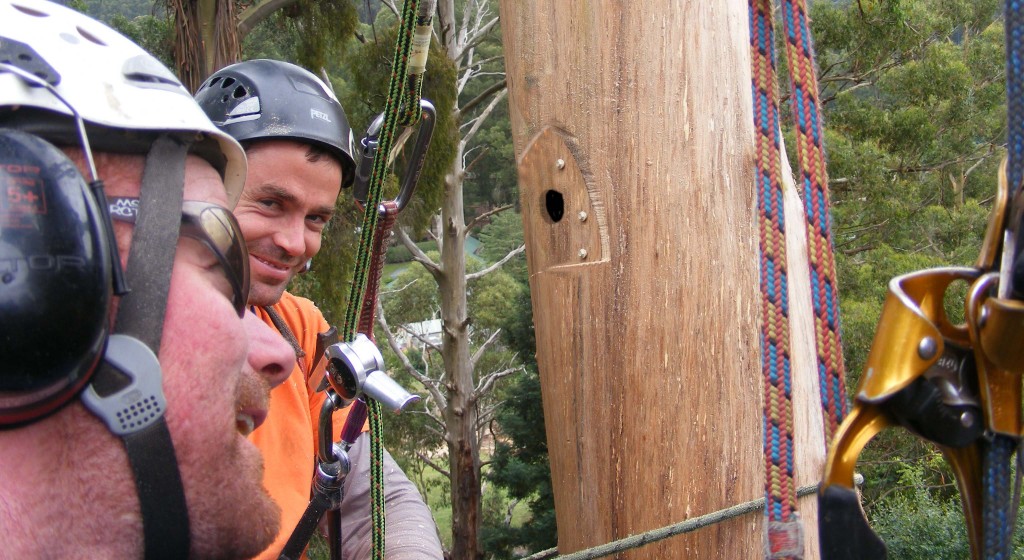 We used a hole cutter to bore a 5cm deep hole into the timber in carefully selected places.  We then used a chainsaw to cut a thin slice from the surface of the tree, removing the hole but leaving the slice intact as a 'faceplate'.  We bored out a substantial hollow in the timber behind, before screwing the faceplate back on.